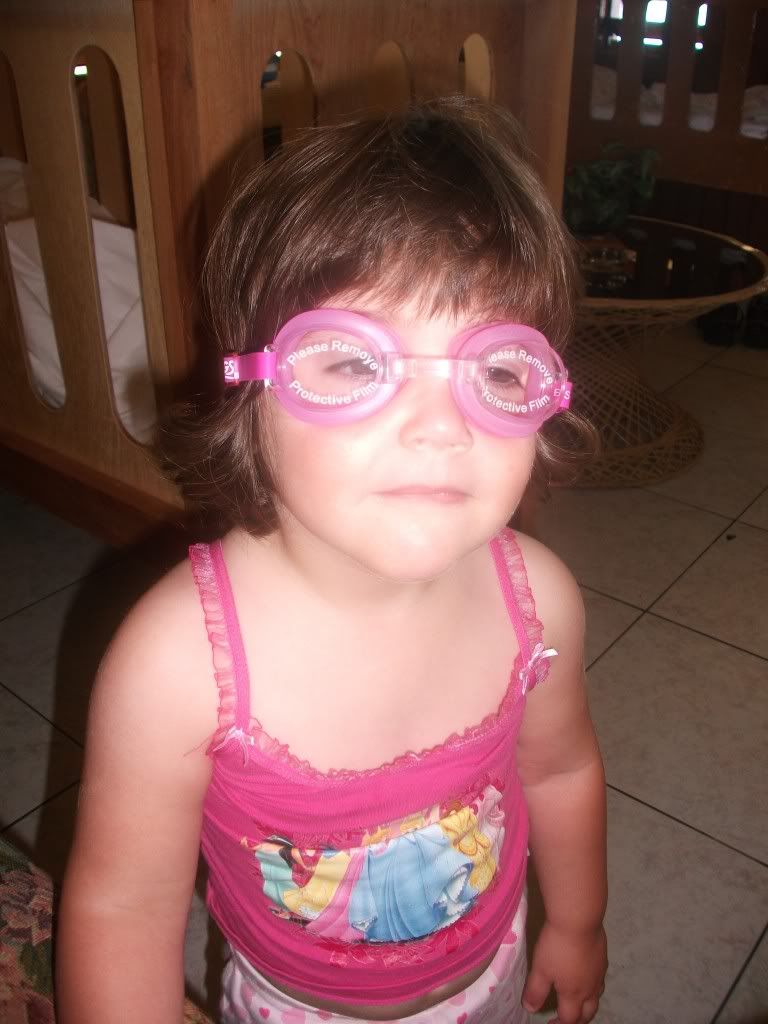 I am taking a leaf out of
Kelly's
book and setting myself something new to do each week in 2011. I am going to post about it each week on Saturday. I won't be doing this in any particular order, and will add the link to the post when it is complete. If I don't manage to acheive everything on the list, (highly likely) I will donate $5 for everything I missed to
Oxfam
for all the amazing work they do. So here goes...
The kids and I had a date with the behavioural optometrist last week.
Our first trip happened when Doo Dah was 10 months old and Nugget was two and a half. I had a few concerns about eye-turns (squints). Neither had particular problems in that arena, but they had to be rechecked after 12 months (when I was gigantically pregnant with the twins).
We got a letter recommending another 'check up' about a year ago now. It sat on my fridge, beckoning me to take notice. I successfully ignored it for a long time but
I finally did make the appointment and off we went.
It never occurred to me that we would walk out of the place with a child in glasses. We didn't, as it happens, but I realised as I was wrangling the twins while the boys were being assessed that this could be a life-changing day for us.
Doo Dah is "absolutely fine" according to our lovely optometrist.
Nugget however, is "borderline"
. His eyes tired during the assessment. The optometrist is concerned that it will effect his "enjoyment of reading". I assured her that there isn't a lot of enjoyment happening at this stage anyway! Skill, yes. Interest, no.
"Maybe glasses will help?" she suggested.
"Not unless they are absolutely necessary", I retorted. Having had glasses since the age of 16, I am well attuned to the 'joys' of being a 'four eyes'.
We agreed to have another look at things in six months. When he is half way through first grade and more ensconced in the world of reading.
Here's hoping he has his father's eyes instead of his mother's and things remain steady and stable for a while longer.
It is funny the way the simplest things can change your life irrevocably; an ultrasound, a check-up, or a bad day on the road. When did you last have a nice reprieve?