I have been completely besotted with Kellie's blog,
1000 Homes of Happiness
, since I first discovered it. Such a beautiful and creative project being executed so perfectly by Kellie and her girls. Love, love, love.
I love origami. I love treasure hunts. It is such a special concept that we really wanted to be a part of it, so I contacted Kellie and she sent us a Home to release. I felt I owed it to
The Dude
. (Maybe someone will actually find this?)
So last Wednesday, on the drive down to Fibrotown, my Dad, the kids and I stopped at
Nan Tien Temple
for a look. I have driven past the place at least 100 times over the past ten years, but Windy Wednesday was the chosen day for us to stop and peruse.
I find myself drawn to the peace and serenity of Buddhism.
I have dabbled in meditation
.
Buddhism for Mothers
was my saviour in the early years of parenting. It seemed apt that my chosen word "Mindfulness" be released in a place of such serenity and esteem.
Mindfulness (n) the state of being completely in touch with and aware of the present moment, as well as taking a non-evaluative and non-judgemental approach to your inner experience.
After making our way around the site...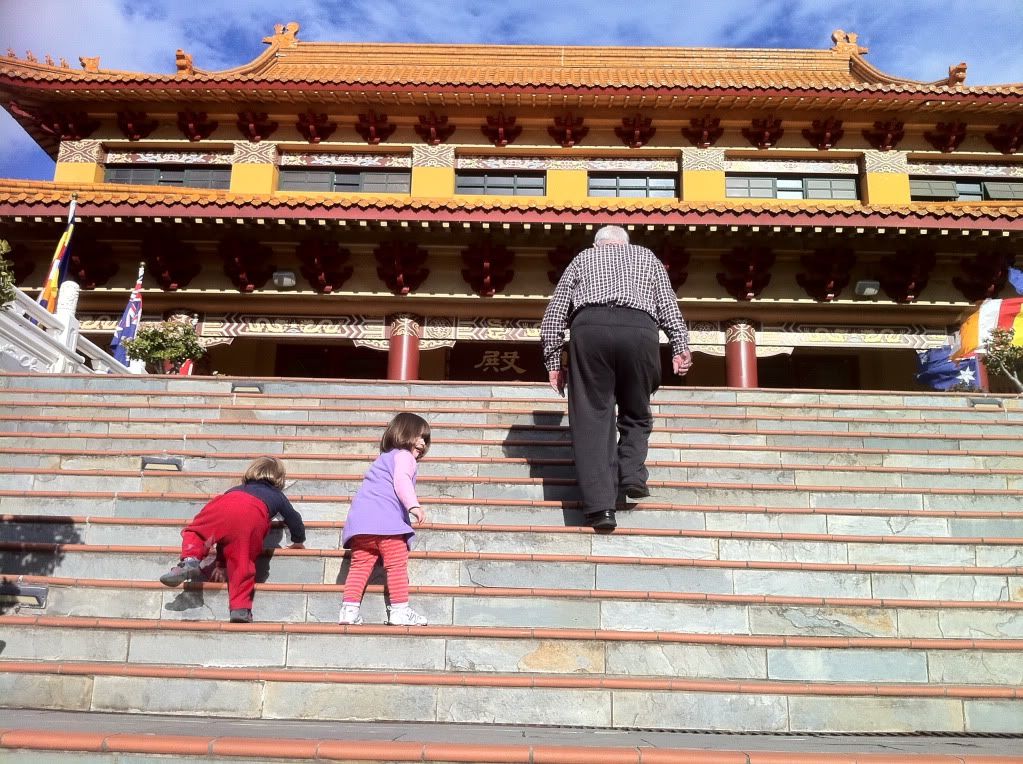 Shoes on. Shoes off. Shoes on. Shoes off... being mesmerised by all the golden Buddhas... keeping little hands from touching said golden Buddhas and trying our hand at the poses in the gardens...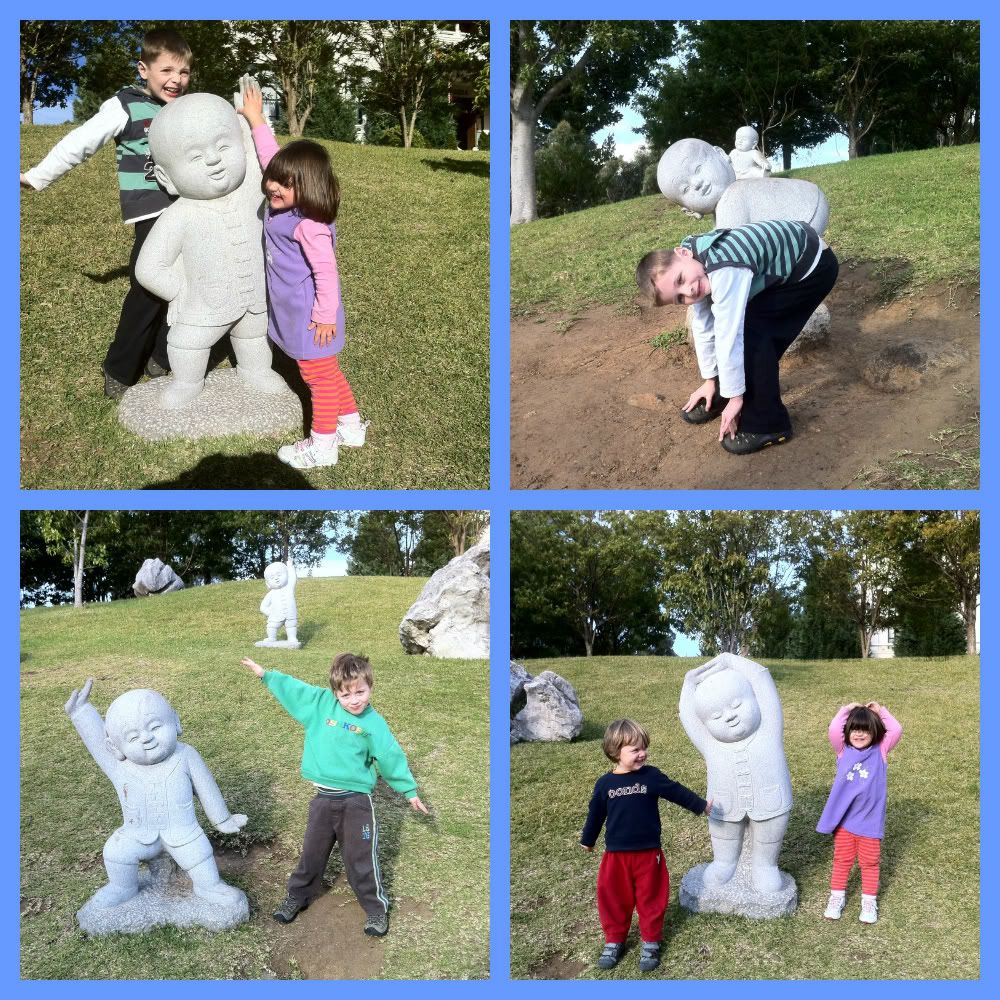 We found our Home of Happiness its new home.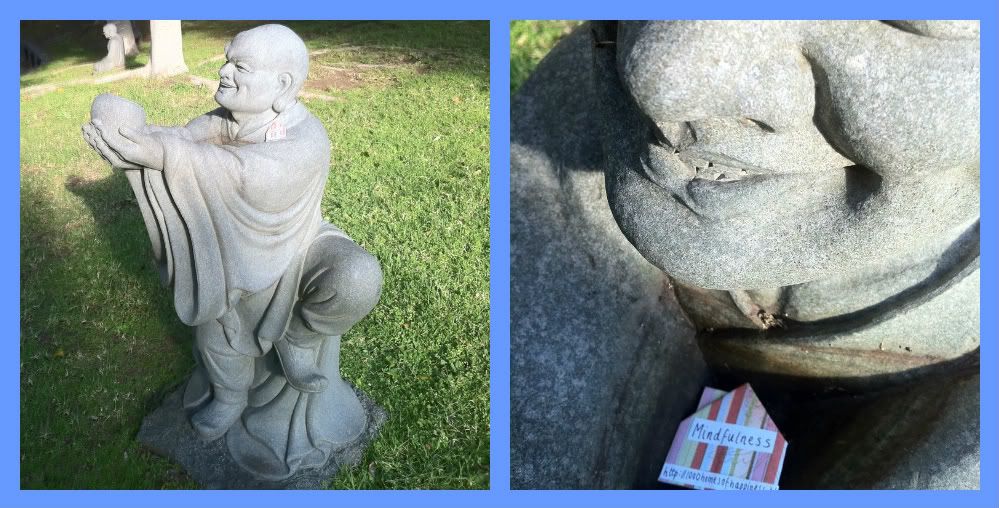 I remembered to take a moment to be mindful. I noticed the wind on my cheeks. The warm glow of the sun on my face. The rustle of the trees. The hum of the traffic on the highway nearby. The tweet of the birds. The laughter of the children and Pops telling them to 'get away from the road'. I listened harder and heard the faint sound of the ducks splashing the water. I felt the cold of the statue on my hands. I felt an overwhelming feeling that our home would be very happy in its new home. I took a deep breath and pushed on with the rest of the day.
Take a moment to be mindful each day (as often as you can). Your life will be richer for it.
PS: The winner of the 365 Ways to Make Money book giveaway is MummyBear1970! I loved her entrepreneurial spirit being fostered at such a young age.
Check the comments
if you want to know what I am talking about. Please email me with your details so I can arrange your book! Thanks to everyone who entered. It was such fun to read about your crazy ideas for making money. No doubt Kylie will be able to use some in the next edition of her book!