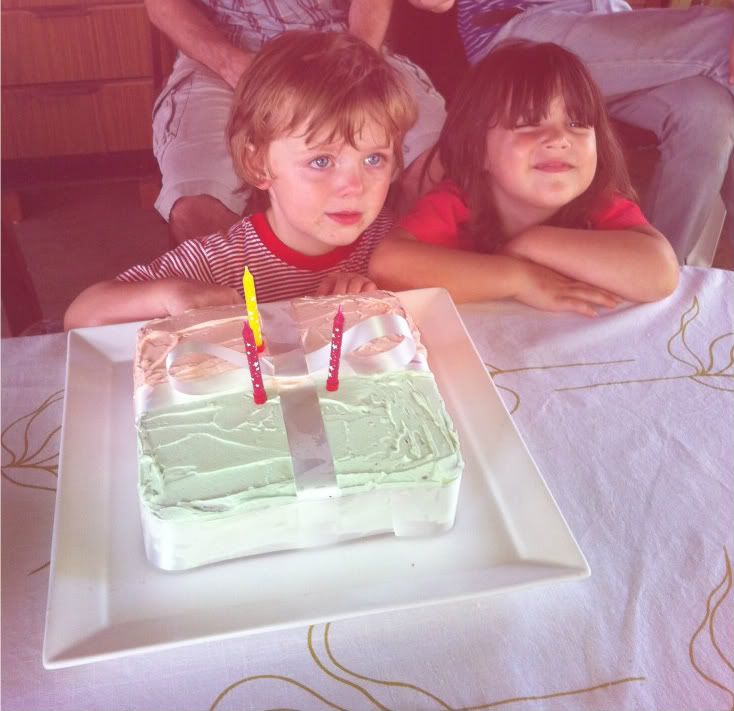 One of the things I want to do this year is bake my own treats for the kids' school lunches. They love a little biscuit or cake in their lunchbox but I don't like the price tag, over-packaging or level of preservatives you get in the pre-packaged ones.
So far I have made
bacon and cheese scrolls
,
blueberry muffins
(but I added a few white choc chips), cupcakes and today's piece de resistance,
chocolate brownies
(no nuts).
It has been a big commitment for me. I don't rate myself as a baker. It isn't really my style. I like to free-range in the kitchen; rarely using a recipe. But baking is different to cooking. All that precise measuring. Lists of necessary ingredients (I lack the
flare
experience to switch up ingredients if I don't have exactly the required ones).
And it is a whole different set of implements too. Sister A once made a cake for Nugget's birthday in my kitchen*. When it was my birthday five weeks later, she bought me a new set of measuring cups, mixing bowls, wooden spoons etc. Mum bought me a set of electric beaters. I detected a theme.
I must admit that having the 'right' equipment does make a difference. It makes baking easier. Achievable.
I am starting to feel a little more accomplished with this precision cooking business, although I still don't know what to do with the kids when they want to 'help'. They are getting a bit tired of tipping flour into the sifter or into the mixing bowl!. Next thing I will be buying myself one of those flashy Mixmasters!
Do you have a fairly fail safe recipe that you could share? Or a suggestion for what I should attempt next week (it has to be nut free because of the school's policy). Even better if it is something I can cook in bulk and freeze. And tell me, what do your kids do to 'help' you bake?
*
That is not the only cake Sister A has baked for my children. She whipped up the twins' three year old cake pictured above too.