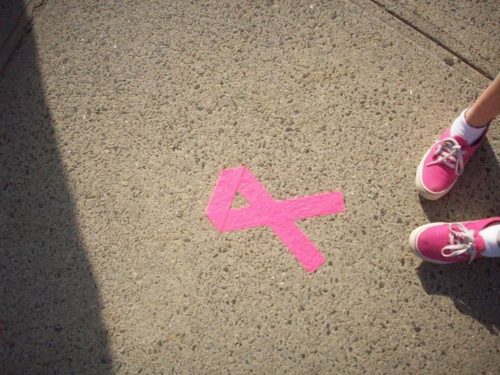 Image via weheartit.com
Another friend of mine has been diagnosed with breast cancer.
She is a young woman in the prime of her life. A mother of two beautiful daughters. She has no family history of breast cancer. She has never smoked and drinks little alcohol. She eats well, isn't overweight, and lives a sustainable lifestyle. Damn it. She is the picture of health and the envy of her peers.
It isn't fair. She just has cancer. They don't know why.
She has already quietly triumphed through the first stage of her treatment. She is stoic and hopeful.
"They got it early" she told me, with only the hint of a quiver in her voice. "
You
did". I thought. "Clever you".
She has a good prognosis but it is still a tough road ahead.
She has become a breast cancer statistic.
One in eight women.
Have you checked your breasts lately?